Delicious blog post; I must eat it.
Sunday, November 04, 2007
Long night last night. Hectic morning this morning. No pre-game.
Instead, I want to spend five minutes glorifying and advertising my newest addiction from The FSN Ohio Blueline:
CHOCOLATE PUCKS!
Tired of your average chocolate? Hershey bars, Reeses Cups, and Nestle Crunch starting to seem dull? Bland? Maybe even making you feel sick? Then take a puck to the teeth! A
chocolate
puck, brought to you by the Columbus Blue Jackets!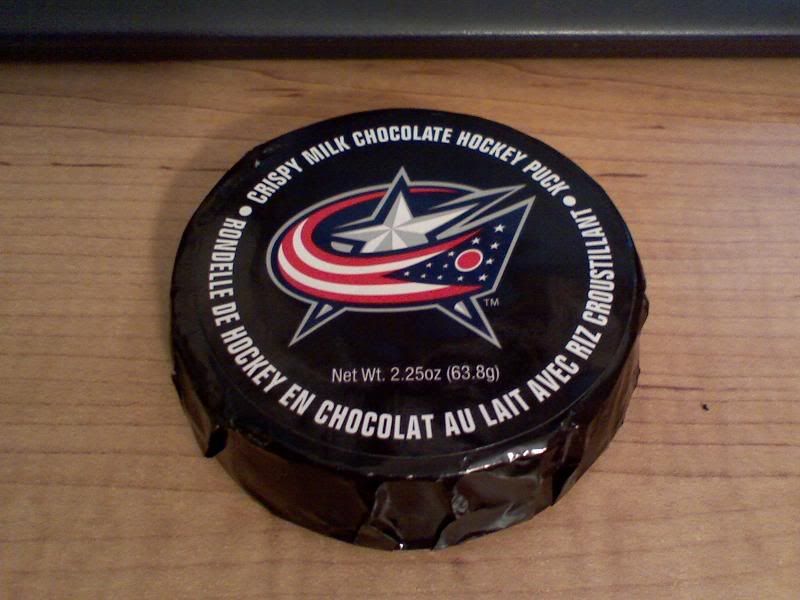 Delicious, delectable, and downright
divine
in their taste, it'll be the one puck that you
want
to hit you square in the teeth. But instead of knocking out those incisors, it'll simply be knocking your taste buds to the floor in awe.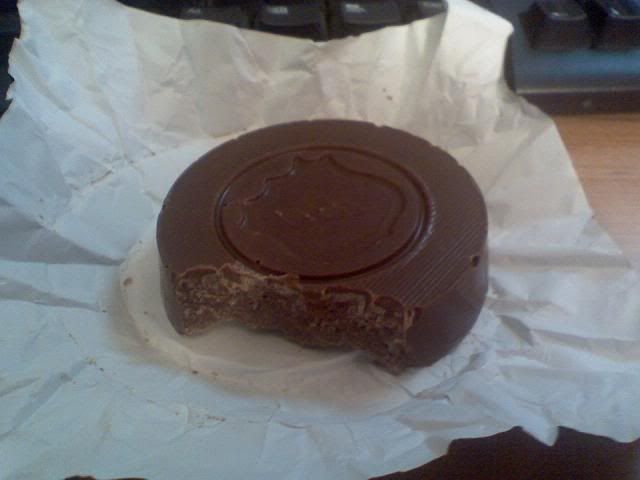 Made right in Columbus itself, with sugar
instead
of high fructose corn syrup, and with a crispy crunch thanks to the crisped rice on the inside, these babies -- nearly the size of an actual puck -- can be yours for $2 a pop down at Nationwide Arena. So, go! Go and lose yourself in chocolate euphoria!


Now I'm about to lose myself in apartment-cleaning misery and woe, before I go to watch this early evening's game.
Labels: insanity, slice-of-life
2 Comments:
Post a Comment
<< Home