Game #05: Blue Jackets vs. Maple Leafs
Friday, October 20, 2006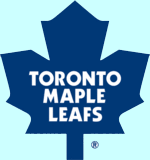 Columbus Blue Jackets

(2-1-1)
So
finally
the Blue Jackets get to

play a game

!
Seriously, who came up with the bright idea that a week break would be a smart scheduling plan at the very start of the season? If you look at the league schedule as a whole leading up to today, you'll see the Blue Jackets are the only team who has played just four games. It would be less of an issue if there was maybe a few teams with just five games under their belts, but in reality every other team has played at least six games since the start of the season.
Hell, why not just let them sit out the rest of October? No, really, I can wait a little longer.
... not.
Now that I've gotten that out of the way, I'm going to make this capsule short and succinct since I have a few things I need to do today before I even start heading down to the Arena District for the game tonight.
First up, Sergei Fedorov. Not playing. Not feeling ready, and MacLean confirmed this Wednesday on his radio show (and Drew at
EoB
also mentioned in comments he caught this on the news, too). It doesn't look like he'll play Saturday in Pittsburgh, either. There's a
possibility
he'll play Monday when the Sharks come to town, but it's getting to a point where we would all be better off just waiting for a definite yes or no to any upcoming game, instead of speculating. Like I mentioned the other day, the injury report has gone from bad, to great, to reserved, back to good, and ... you get the idea. It's been like a yo-yo, to say the least. So, Feds? Come back when you're ready; simple as that.
Then there's Bryan Berard, who only ye

sterday got a second opera

tion on the back aches and pains that've been plauging him since last season and throughout this season. Time of return? If you wanted to make a positive guess, you'd say sometime in January, going by fantasy report and media report speculations ... but it's still extremely early to go and start making such assumptions.
Either way, looks like the blue line is going to be set for at least a while now. It's really hard to say what you should think of the current defense scheme, when you look at the first four games. In game one? Total doormats that let Leclaire get gunned at with 40+ shots. Two and three? A lower-average amount of shots that kept the Blackhawks and Coyotes at bay. Then the poor game against the Wild last Saturday.
You get the feeling it's going to be a real roller coaster all season.
This is going to be just the second time the Maple Leafs come to Columbus, amazingly. The good news? The last time they came back in 2003, the Blue Jackets won! Overall, however, the Leafs got a 2-1-1-0 record against the Blue Jackets. Then again, it has been about three years since the last game, so it isn't like those sorts of statistics will have much importance, huh?
Scary thought of the moment: going by the statistics, the Maple Leafs currently have the most shots per game in the league with a 37.3 average. So what does the CBJ need to do? Fight back with their hopefully still potent power play. The Maple Leafs ranked dead center at 15th with their penalty kill, meaning it'll be a real hit or miss on if they can get things moving when they have the man-advantage. If they can pour on the PP pressure they've been using to their advantage in three of the last four games, they can really make this a tough game on Toronto.
And with that, I'm out like

Trevor Letowski

(... laugh! Don't look at me like that!).
4 Comments:
Post a Comment
<< Home