Game #35: Blue Jackets at Islanders
Saturday, December 23, 2006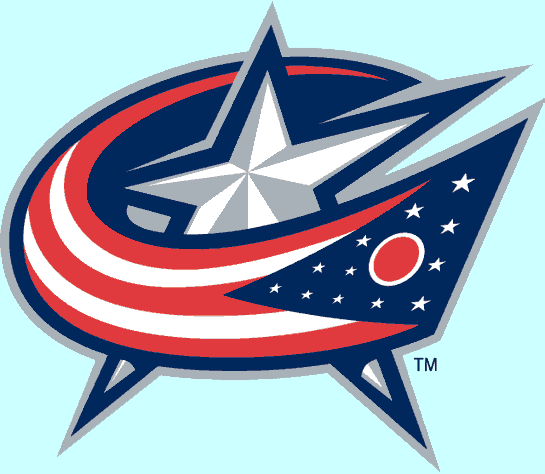 Team:
Columbus Blue Jackets
Record:
13-18-1-2
On the road:
6-10-0-1
Last 10:
7-2-0-1
Bloggers and local media:
Death Cab for Woody
End of the Bench
The Jacket Times
Injury taints victory
- Columbus Dispatch (Portzline)

Synopsis:
Just a moment ago, my friend Molly informed me that the 'hammy' joke I made might not be all that understandable. Looks like I won't be making it into any late-night comedy acts anytime soon. Ah well ... for those who didn't get it, it was a reference to the movie
Over the Hedge

,
where one of the characters is a squirrel named Hammy.
Anyway, for anyone who hasn't read the news yet,
Pascal Leclaire
is out once again. This time the prognosis looks even worse, with words such as 'indefinitely' being bandied about to describe the duration of this injury. Unlike the injury against Ottawa which was just a knee strain, this one looks to be a problem with the hamstring muscle in his left leg. Problem is now it's both his left knee
and
his left hamstring, both injuries most likely compounding on top of one another.
With Leclaire out, it will once again be time for
Fredrik Norrena
to take the team on to his broad, Finnish shoulders and heft them towards victory. I still have serious concerns about Norrena's endurance, and I only hope that he'll be ready to play tonight, less than 24 hours after an emotional, heart-stopping win over a Vancouver team that was all but beating the Blue Jackets to a pulp in the final minute and a half.
On the bright side,
Rick Nash
looks like he's picking up where he left off when it comes to his point production, picking up a point in last night's game, bringing him to 12 points in the last 8 games (producing points in 6 of the 8 games).
Nikolai Zherdev
finally
snapped a 7-game pointless streak with an assist on the opening tally by
Aaron Johnson
last night, as well. Hopefully that's actually a sign of a possible turnaround from Z. Either way, he showed more vigor and more effort in last night's game than I've seen in any other game he's had under
Hitchcock
so far, which is great.
Team:
New York Islanders
Record:
17-13-1-2
At home:
8-7-1-0
Last 10:
5-5-0-0
Bloggers and local media:
Islanders' Army
Synopsis:
Let me preface talk about the Isles with this bit of information, as gleaned from the AP pre-game for tonight: the all-time series between the Blue Jackets and the Islanders is 6-0-1 (tie) in favor of the Blue Jackets. In lay man's terms, they're undefeated against them. Yes, believe it or not the CBJ are undefeated against a team!
But as they say, "records are meant to be broken", or something. That winless streak in Colorado for the CBJ? Dead. In Dallas? Also dead. And these sorts of things work both ways ... an undefeated record in favor of the Jackets is not infallible. It's especially not infallible when the Islanders have a winning record and currently sit 7th in the Eastern Conference. That's actually kind of misleading, however, as they're just 4 points behind Atlantic Division-leading New Jersey for the automatic 3rd seed in the conference.
It's extremely hard to say what the Blue Jackets should expect from the Isles tonight, considering how topsy-turvy their record has been all season. One moment they're winning a couple, then losing a trio, winning a trio, losing one ... it makes it all the more understandable as to why this team is 5-5-0-0 in their last 10 games.
Who will be in net for the Isles tonight? Well, from the looks of it, 15-year, multi-million dollar man
Rick DiPietro
won't, which leaves backup
Mike Dunham
as the candidate. Dunham wields a sporty .916 save percentage, and a 3-3-2 record so far this season, meaning he's held the mantle of backup quite admirably. About as admirably as Norrena has for the Blue Jackets at times, too.
Who to watch out for? Jeez, it's obviously
Jason Blake
, who has been the physical manifestation of consistent. He hasn't gone more than two games without at least one point, which makes it all the more understandable as to why he's the team's leading point getter at 36, which is 6 more than CBJ points leader
David Vyborny
.
The Isles' weakness? Penalty kill and shots against (26th and 27th respectively). In other words?
Pour it on and pour it on hard!!
Labels: Blue Jackets, Islanders, pre-game
0 Comments:
Post a Comment
<< Home