Game #31: Blue Jackets vs. Blackhawks
Saturday, December 16, 2006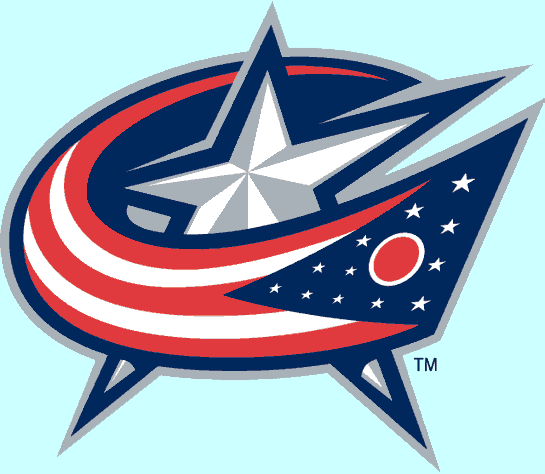 Team:
Columbus Blue Jackets
Record:
11-16-1-2
At home:
5-7-1-1
Last 10:
6-3-0-1
Bloggers and local media:
Death Cab for Woody
End of the Bench
The Jacket Times
Absence drove Westcott crazy
- The Columbus Dispatch (Portzline)
Synopsis:
So yesterday while I was at work, just as I was winding down my 10-6 shift,
Rusty Klesla
came in to do some holiday shopping. From the things he bought, I

can only guess he likes -- or has family or friends that like -- goalies, since he bought about five of the mini wooden goalie sticks, and no regular sticks. Then again, those sticks are just plain cooler.
Anyway, while me and the assistant manager were chatting with him, he mentioned how
Duvie Westcott
will be back in the line-up for tonight (which is now confirmed by The Columbus Dispatch article done by Portzline this morning). After this week, with players dropping like flies left and right, this is some of the best news to hear about, especially with such an important game tonight.
I also saw
Pascal Leclaire
make his way through the store and into the arena on Thursday, and while Portzline talks about how he has a noticeable limp in his gait, I had a hard time really catching it. He looked like he was walking along pretty steady. But then again, I'm no doctor, nor did I see him for any more than several seconds.
It's sobering to lose to the Phoenix Coyotes like the team did the other night, but at the same time it's possible to take away some positive things from the game. As I mentioned the other day, the top players such as
Nash
,
Fedorov
, and
Vyborny
are really starting to come in to their own under Hitchcock. Then there's the fact that this team was all of two goals down, and still managed to storm right back to tie it before the second period was even finished.
Concerns abound over several issues, though: will
Steady Freddie
be able to bounce back after a sloppy game against Phoenix? He deserves the benefit of the doubt, as it was Norrena who carried this team for the five game winning streak, and has been working overtime with Leclaire down and out with his injury.
Adam Foote
is questionable, and
O.K. Tollefsen
is going to be sitting this game out due to the gloved fist to the face that he got during that scrum in Phoenix.
There's either two ways that I see this game ending: either the Blue Jackets feast on the Blackhawks due to Chicago reeling from a close loss to top tier Detroit, or the Blue Jackets are blown away because of motivation and drive issues after losing a nailbiter to Phoenix. I doubt either prediction will be right, but I hope the former is. Frankly, I tend to be wary of games after OT or SO losses, for one reason or another.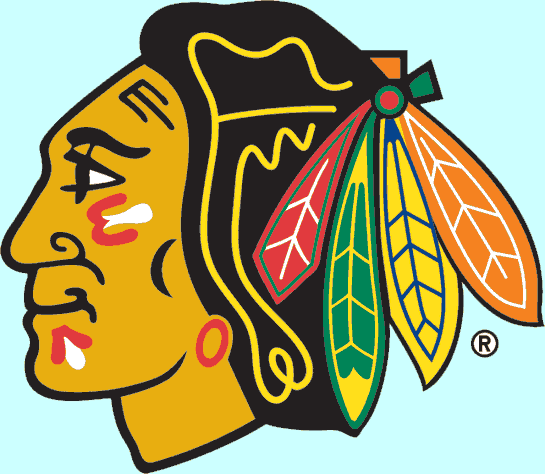 Team:
Chicago Blackhawks (also known as the Losers)
Record:
12-13-1-4
At home:
7-6-1-0
Last 10:
5-2-1-2
Bloggers and local media:
None! Because they're Losers!
Hawks compete for ice time
- The Chicago Sun-Times

Synopsis:
Losers! Losers Losers Losers! With a Loser in net, Losers on defense, Losers scoring their goals, and a
big fat Loser
as their new coach!
Venomous and scathing dislike for the team right above the Blue Jackets in the Central Division aside, the Blackhawks are
not
a pushover team anymore. A couple weeks ago I would have told you that this is the kind of game the Blue Jackets can win, and
should
win if they want to make it anywhere in the standings. Now, however, I feel a sense of trepidation concerning this game.
The teams have not had an amicable relationship (not that they ever have) ever since Klesla 'clipped'
Tuomo Ruutu
in a pre-season match-up between the teams. Both games they've played so far this season have also been extremely painful to watch, with one ending in a 5-4 barn burner after the Blue Jackets were all of two goals down, then tied things up just before the end of the first period.
The next game, however, ended in a 1-0 loss for the Jackets, as backup netminder Brian Boucher stopped 28 shots against a CBJ team that was down on its luck at the time. Jackets' fans should remember that game well ... it was
Gerard Gallant
's last game as head coach before he was given his walking papers and shown the back door of Nationwide Arena.
Martin Havlat
has not had the scoring touch he had at the start of the season, but that doesn't mean he isn't someone to watch out for. Meanwhile, the new acquisition of old-timer
Peter Bondra
, who still has plenty of gas left in the tank, is threatening. And
Nikolai Khabibulin
, after a swath of injuries last season and at the start of this season, is starting to really get in his comfort zone, sporting a .917 save percentage, despite an average 2.57 GAA.
Win this one for "Turk", Jackets! Win it for two more points! Win it to gain more respect! But most importantly ...
... WIN IT BECAUSE THESE LOSERS DON'T DESERVE TOP BILLING ON ESPN'S NHL PAGE! YOU DO, JACKETS!
Labels: Blackhawks, Blue Jackets, pre-game
0 Comments:
Post a Comment
<< Home