Game #32: Blue Jackets vs. Red Wings
Monday, December 18, 2006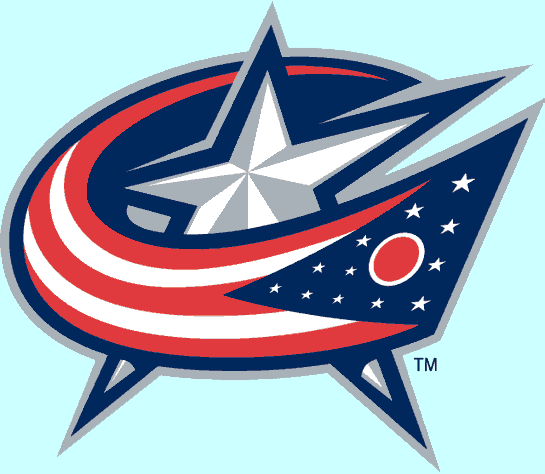 Team:
Columbus Blue Jackets
Record:
11-17-1-2
At home:
5-8-1-1
Last 10:
6-3-0-1
Bloggers and local media:
Death Cab for Woody
End of the Bench
The Jacket Times
Jackets must protect puck in own zone
- Columbus Dispatch (Portzline)
Synopsis:
Well, I guess my prediction for the last game was
kind
of right. There was a total blow-out ... except both teams blew each other out, in two separate periods. Either way, the Blue Jackets lost, the defense crumbled like a badly stacked card pyramid, and
Norrena
was yanked after just one full period.
Like I mentioned previously, I was unable to watch much of the game. The two parts I was around for on my break? The power play tally which brought the team to within two goals (5-3), and then the odd man rush that sealed the deal in the third period by the Blackhawks (6-4). It's pretty sad, too ... this was the largest crowd I had seen since opening night, and I'm sure at least a small handful probably left after just the first period alone.
Either way, I look at things this way for the Jackets right now: if this team falls to 10 games under .500 again any time before the end of January? It's over. Stick a fork in them, prepare for some team dismantling and draft pick haggling, and enjoy a spirited NHL Draft 2007 at Nationwide Arena.
(Edit:
Just as an aside, when I say "10 games under .500", I'm omitting OTLs and SOLs.
)
This isn't me being pessimistic or anything. Honestly, I still see the team having an outside chance of being in the playoff hunt at this point in the season (it isn't even halfway through). You just need to know when to be realistic.
Team:
Detroit Red Wings
Record:
19-8-3-1
On the road:
10-5-0-1
Last 10:
7-3-0-0
Bloggers and local media:
Abel to Yzerman
Behind the Jersey
On the Wings
Jackets' Nash thrives under Hitchcock
- Detroit News
Wings' defense lightens Hasek's workload
- Detroit News
Synopsis:
Of course that "realism" can also stem from the fact that the Blue Jackets are playing their neighbors from Michigan tonight ... then Wednesday ... and then once again just eight days later! Three games against the Red Wings in 10 days; a team as fragile as the Blue Jackets are right now has the deck stacked against them with a schedule like that. Just because the Wings aren't blowing the league away like they did last year doesn't mean they're not still threatening, let alone deadly to lower tier teams.
Although he isn't challenged often,
Dominik Hasek
has more or less proven that he isn't over the hill just yet, despite the fact he's about as old as my grandpa. Another note of interest is the, in my opinion, amazing +/- tally of Captain
Nicklas Lindstrom
, who has a league leading +23. It's probably more impressive when you consider he is also the team's leading point getter at 27, which is the same amount that
David Vyborny
has right now (and he's currently a -1!).
There
are
some chinks in the Wings' armor, believe it or not. The Blue Jackets have a better special teams overall compared to them, for one; the Wings are 23rd on the power play and 14th on the penalty kill, while the Jackets currently sit at 18th and 11th respectively. The Red Wings only have a +7 goal advantage over the Jackets in the "goals for" department as well, which means they also place heavy emphasis on defense right now.
Of course that's the problem; their defense has been like a steel curtain. First in the league in both goals against
and
shots against. That's a very bad thing when your team is in the bottom five in the league for shots for.
Whenever the Red Wings come to town, I always gets this sinking feeling. Part of it could be that the Blue Jackets never beat the Wings once at home last season, and only had one win in all (though that win will always be remembered as quite the doozy) in the series. Another part is the migrating Wings fans that just
flood
Nationwide. I'm itching to make a smarmy comment or two if any drunken Wings fans come by whatever kiosk I am assigned to tonight, but for the sake of not getting a pink slip, I won't.
Of course since I'll be working somewhere in the arena, that most likely means minimal viewing of the game, unless I get lucky. For those not going to the game, this is actually going to be the CBJ's first game on VERSUS this season! So out-of-towners, other bloggers across the country? Be sure to give this game a glance!
Labels: Blue Jackets, pre-game, Red Wings
2 Comments:
Post a Comment
<< Home