Game #27: Blue Jackets at Blues
Saturday, December 09, 2006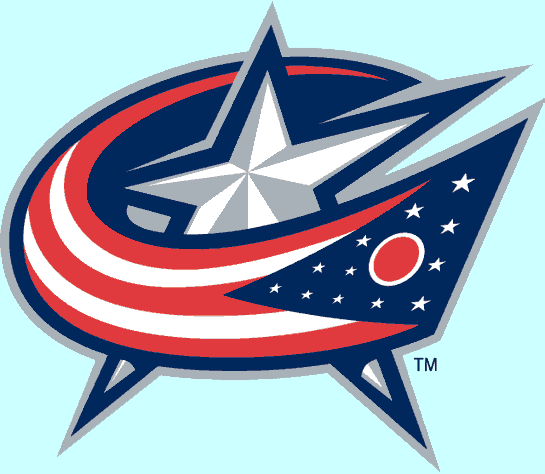 Team:
Columbus Blue Jackets
Record:
8-16-1-1
On the road:
4-9-0-0
Last 10:
3-6-0-1
Bloggers and local media:
Death Cab for Woody
End of the Bench
The Jacket Times
Eriksson a valuable blue-liner
- The Columbus Dispatch

Synopsis:
Okay, so I was extremely overenthusiastic in that last post. I really have no idea what came over me. You know it's bad when a two-game winning streak makes you act like a spaz!
But it can't be denied that the Blue Jackets have played inspired hockey in both their two wins, and then in two hard losses prior to that. The defense has tightened up, every player is using the body and landing some strong hits, the goalies are in a league of their own right now, and the checking line has shown the same sort of point production that it did during the second half of last season. Things are looking good, and the Blue Jackets have a chance to get
Ken Hitchcock
in to the winning record column as the CBJ head coach tonight.
Again, the problem is the lack of offense from the big name players. Ever since his four point eruption a few weeks ago against the Minnesota Wild,
Sergei Fedorov
has gone scoreless in four games.
Rick Nash
, meanwhile, has all of one goal in the six games under Hitchcock, and has looked largely befuddled and sort of out of place on the ice. He's putting the body on players and is hustling, but something seems to just be slightly off. It's hopefully just a matter of time before he is able to turn on the juice again.
Nikolai Zherdev
, meanwhile, will not be playing either game scheduled for this weekend due to injury.
In net tonight will be every CBJ fan's current mancrush, Fredrik Norrena. Can he go for three shutouts? Hell, I'd be excited if he can even get an extra period notched on to that streak he has going! Of course, now that I've said that, I've probably jinxed him and the team to a 10-2 whitewash. Be sure to send superstitious-inspired hate mail to the proper e-mail address!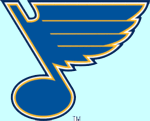 Team:
St. Louis Blues
Record:
7-16-4-0
At home:
4-8-1-1
Last 10:
2-7-1-0
Bloggers and local media:
Blue Note Blog
Ingmar Bergman
Injuries open chance in net for Bacashihua
- St. Louis Post-Dispatch
Synopsis:
And then there's the other team sitting alongside the Blue Jackets in the basement of not only the Central Division, and not only the Western Conference, but also the

league

. The Blues have had a rough time recently, with four of their recent six games being against some tough teams, including a home-and-home against the Red Wings where they pulled off getting a point in an OTL in the back end. Not so impressive, though, when you realize that was after they gave up a three goal lead in that game. Regardless, the team is on a season-high five game losing streak, and is looking to avoid making it last any longer.
Dallas Drake

, one of the Blues more recognized names, is out this game and the next after being suspended for a pretty vicious hit on the Red Wings'

Brett Lebda

. Didn't get a penalty or anything, but it looks like the league decided to give it another look since it appears that Lebda has been injured as a result.
But suspended players aren't the only woes that the Blues have to deal with when it comes to players who are out. Much has been made of the fact that both of the team's main goalies,

Curtis Sanford

and

Manny Legace

, are out with injuries. You know it's bad when one of those goalies is out (Legace) as a result of being knocked unconscious by a puck to the helmet. You really got to feel bad for Legace, considering where he was in the team food chain just last season.
In their place, backups from the minors are with the team, and

Jason Bacashihua

will be in net. Don't let the fact that Bacashihua is the backup's backup fool you, though; even considering the team's meltdown against Detroit on Thursday, the guy made 39 saves on 43 shots, and has been mentioned several times as the statistically superior goalie for the Blues during the pre-season.
Labels: Blue Jackets, Blues, pre-game
0 Comments:
Post a Comment
<< Home