Game #29: Blue Jackets at Stars
Tuesday, December 12, 2006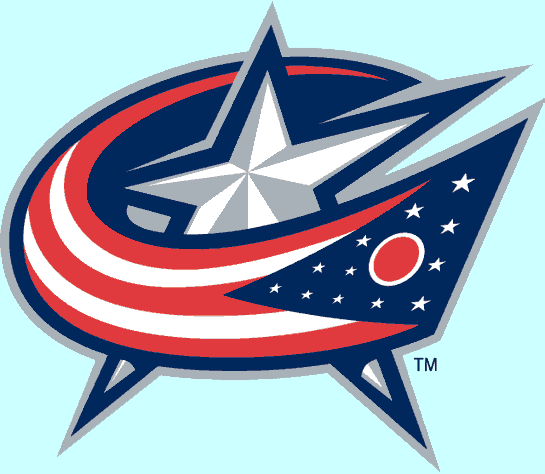 Team:
Columbus Blue Jackets
Record:
10-16-1-1
On the road:
5-9-0-0
Last 10:
5-4-0-1
Bloggers and local media:
Death Cab for Woody
End of the Bench
The Jacket Times
Back from oblivion
- The Columbus Dispatch (Portzline)
Synopsis:
Admittedly, Portzline's article titled "Back from oblivion" pretty nicely sums up how things are going. Just a week and a couple of days ago, the CBJ were a whopping 10 games under .500. I swore to myself that if they dropped below the -10 game mark, that it was over. Game over. No matter what, it was time to take a deep breath and just enjoy the season.
And of course, I still
am
enjoying the season! However instead of resigning myself to it, I find myself eager and accepting of what is to come, even if the team stumbles somewhere down the line.
Tonight is definitely going to be a game to use as a measuring stick. The Jackets have never won against the Dallas Stars when playing at American Airlines Center, and the Stars are, for all intents and purposes, the third best team in the Western Conference, despite seeding due to divisional leaders.
The games on Saturday and Sunday were hopefully not a flash in the pan for
Rick Nash
. Four points in two games (two assists the first, then a couple of goals the next day) is a good way to show that you're starting to get comfortable with a new system.
Dan Fritsche
is still blowing people out of the water left and right, and has all of 7 points in the last 4 games. What's more, one more point and he'll tie his 13 point tally from last season, in which he played a total of 59 games.
Of concern, as mentioned in the previous post, is injuries to both
Adam Foote
and
Pascal Leclaire
. The bad news? Neither Foote or Leclaire is going to play tonight, and Pazzy is most likely out for the full week. The good news? While Foote is a definite scratch for tonight, there's hope that he'll be ready by Thursday's game in Phoenix. Pazzy, meanwhile, is kicking it back in Columbus with a sprained knee, and should be ready in about a week if things go well. In his own words, he'll be busy "spend(ing) a few days watching movies and playing video games". Godspeed, Pazzy's knee!

With Foote and Pazzy out,

Filip Novak

and

Ty Conklin

have been brought up from the 'Cuse. For the love of all that is right in the world,

Steady Freddie

, do

not

get injured!

Please!!



Team:
Dallas Stars
Record:
20-10-0-0
At home:
11-3-0-0
Last 10:
6-4-0-0
Bloggers and local media:
Razor With an Edge
Andrew's Dallas Stars Page
Columbus at Dallas preview
- Dallas Morning News
Synopsis:
A couple of shutouts here, a shutout against the Oilers there, and then an overtime win against the 'Yotes. That's pretty much the Stars' month in a nutshell so far. After a three game losing streak to wrap up the month of November, Dallas has come back strong save for a hiccup at home against Edmonton.
It seems only like yesterday that I was in high school, cheering against the Hitchcock-led Stars in the Stanley Cup Finals as my childhood love Devils beat this team 4-2 in the series. But that's so long ago now that it's not worth getting in to that any more!
In a weird sense, the Stars are what the Blue Jackets are trying to become over this month. They rank in the lower tier in goals for (17th), yet are 3rd for goals against thanks to
Marty Turco
's stellar play so far (.922 save percentage). A shots for that ranks a mediocre 23rd, yet a shots against that ranks 2nd. An below average power play (19th), but 4th place in the league when it comes to the penalty kill.
With the exception of the power play (the CBJ are actually now 16th thanks to the other night's PP
smorgasbord
), the Stars really are like a souped up version of the Jackets on paper.
On their sides of the injuries department, their top scorer and point getter --
Mike Modano
-- is out with a hip flexor, and will not be back for this game.
Eric Lindros
, the King of
K
oncussions (that was painful to misspell on purpose ... my inner spelling nazi weeps), is making his return tonight after a bit of a foot injury about a week or so ago.
Labels: Blue Jackets, pre-game, Stars
0 Comments:
Post a Comment
<< Home