We're sorry. The blogger you're trying to reach is currently in a catatonic state. Please try again later.
Saturday, October 28, 2006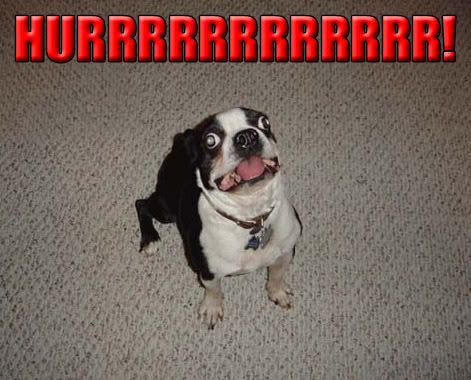 My brain is busy oozing out of my ears, so let's do this quick before I continue to freak out over my final projects.
-Blue Jackets won.
-Offense was still anemic, however despite the horrible shots on goal count, there seemed like there was more meshing with the new line set-ups.
-The defense allowed so many shots it made me cry. But ironically they were doubly alert whenever Leclaire had a shot on him, so kudos for that.
-LECLAIRE IS A MAGNIFICENT BASTARD!!
-Fritsche isn't so much a magnificent bastard as much as he's just crazy-go-nuts on the penalty kill. It's like he was every single player on the penalty kill at any given time with the way he zipped around.
-Power play was wretched, however the penalty kill was unstoppable. 8-for-8? I know it's the Kings, but there were two prolonged 5-on-3s as well. Way to help out that penalty kill ranking.
-New Jersey Devils tonight. The Devils being my favorite Eastern Conference team and all (having grown up in New Jersey), this'll be fun to watch if I can tear myself away from my classes for it.
Time to get back to work. Go Jackets!
0 Comments:
Post a Comment
<< Home