Game #26: Blue Jackets at Avalanche
Tuesday, December 05, 2006
Record:
7-16-1-1
On the road:
3-9-0-0
Last 10:
2-7-0-1
Bloggers and local media:
Death Cab for Woody
End of the Bench
The Jacket Times
Nash a work in progress
- The Columbus Dispatch


Synopsis:

Well, then. Looks like I'm getting this little pre-game in on the wire! That's what happens when you work 10-6 on a game day, and your ride home on the bus takes about an hour in all. What fun, right?
The Jackets are riding a pretty good high right now after a 4-0 Edmonton Oilers drubbing that chased
"Balls Breaker" Roloson
from the net after the second period. There is definitely a lot of good that can be taken away from that game. The penalty kill that is clicking on all cylinders and has gone 15 straight without a goal; the power play finally tallying a goal; Fredrik Norrena's first NHL shutout ever ... I'm sure the list could go on, but let's not get too excited over just one win, alright?
Questions still persist about a few things: Where's Rick Nash and his vaunted skills and scoring touch (though taking a hockey stick to the babymakers and playing through that
definitely
earns some major respect)? How long will Nikolai Zherdev be out? Hidden behind the grinders netting goals and Carter's recent somewhat awakening from his slumber during the first quarter of the seasons, other big players on the team have struggled to find the net in any way.
Let's see if something can be done about that tonight.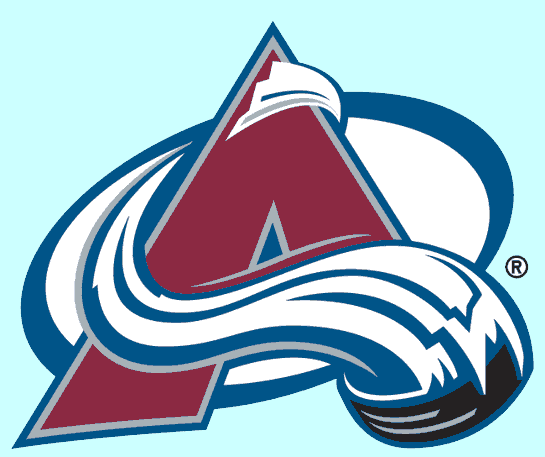 Team:
Colorado Avalanche
Record:
12-12-2-0
At home:
6-6-1-0
Last 10:
5-5-0-0
Bloggers and local media:
Jerseys and Hockey Love
The Post-Pessimist Association
Hitchcock has Jackets jacked - The Denver Post
Synopsis:
I like the Avanche's record just because it's so perfectly, well ...
.500
! They're .500 at home, .500 on the road, and .500 in their last 10 games. How awesome is that!?
But, seriously. What's up with the inconsistency? The Avalanche also have to worry about Paris Hilton's ex-toy Jose Theodore being out with a, what coach Joel Quennville calls a "hip flexor" injury. That means Petr Budaj will be in net.
I think what intrigues me the most about this Avs team is their ranking for a variety of things. They're in the top to middle range for everything from shots to goals to power play. But what's the one chink in their armor? The penalty kill, which just so happens to be a good weakness for an equally weak CBJ power play to try and exploit.
Two players to watch out for? Both defensemen. The first is John-Michael Liles, who is on a bit of a point streak (6 points in 4 games). However that hasn't helped out much when it comes to defending. It says a lot that he's a big, fat egg on the +/- rating despite 20 points on the season. Having not seen Liles in action outside of games against the CBJ this season, I'm just going off of what I can see with the numbers.
Picking up the slack for any of Lile's defensive shortcomings? Ken Klee, who is a +13, and currently holds the best rating on the team in that department.
Labels: Avalanche, Blue Jackets, pre-game
0 Comments:
Post a Comment
<< Home