God Mode on: Norrena = hax user.
Wednesday, December 06, 2006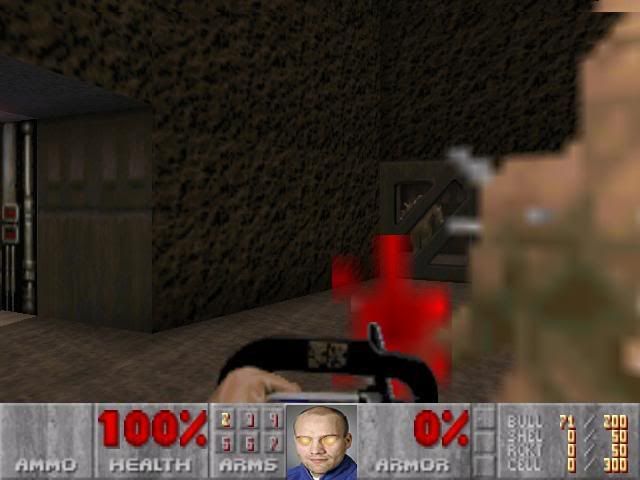 Well, then! What few things happened last night that have never before happened in Blue Jackets' history? Let's review:
-First win against the Colorado Avalanche in regulation.
-First win against the Colorado Avalanche at the Pepsi Center.
-First back-to-back shutout wins for a Blue Jackets' goalie.
Why does it feel like we're not 8-16-2? Why does it feel like we're something like 16-8-2? I'm serious here ... I don't know what it is, but the energy that the Blue Jackets seem to be exuding game after game since
Ken Hitchcock
's arrival is just so completely contagious, win or lose.
Part of it could be how I heard all about the team being exuberant and celebratory after the win. Not only did Jim Day talk about how he could heard the hooting and hollering from the locker room as he interviewed
Fredrik Norrena
after the game last night, but even the
Denver Post
was able to point out
"
a Blue Jackets dressing room filled with the aroma of numerous boxes of pizza
"
. I sure hope they got some extra cheese and pepperoni pizzas. But let's move on from my own favorite toppings and back to the team.
You want hits? This team has dished out so many recent top hits that the Top 50 countdown can't keep up, and
Alexandre Picard
is one of the orchestrators behind said hits. Down and dirty goals? Throw
Chimera
or
Malhotra
in to the game, or even
Anson Carter
. Wicked wristers? Of all people, give
Ron Hainsey
the puck, and
something
will happen when he goes flicking it hard from the point. Precision shots? Give
Modin
the biscuit.
Defense? I can't believe it, but
Anders Eriksson
is your man. Besides his top +/- rating on the team, there isn't a soul alive who can deny that ol' Bubba has saved
two
goals thanks to perfect placement of body and stick, one in Edmonton and one in Colorado.
Goaltending? Does anything even need to be said? Well, if I must ... freakin' "Steady Freddie"! Yes, Jeff Rimer deserves all the credit for that nickname, which is about as good a one as I've heard out of the guy so far this season. And don't forget
Pascal Leclaire
. Despite the two losses prior to Norrena's dominance in net, Leclaire has been just as impressive in losses to Vancouver and Calgary, his losses coming at the hands of a team that will still drop the ball when it comes to offensive support, as well as some controversial issues involving replays, "inconclusive evidence", and goal celebrations so bloody insane that several people took it to task during yesterday's governors' meetings, if
Doug MacLean
is believable during his show on the radio today.
There's really just so much pent up energy coming from both fans and players alike, it seems. This is the first back to back wins for the Jackets since just the second and third games of the season. Early October seems so very long ago, and it's like a breath of fresh air. The fact that this now helps the Jackets claw upwards from dead last in the league to 29th (4th division and 14th conference respectively) also makes me feel good. I don't really care if it is still second to last, either.
Right now, I want to ride this high and just take things as they go. Forget about agonizing over how many points out of the playoff hunt the team is, or the total dry spell that some of the other top players have had to deal with recently (such as
Nash
, of course). Two wins mean a lot to this team, and there's three days before us fans can once again gear up and get excited about a game, when the Jackets head on down to St. Louis.
Labels: Avalanche, Blue Jackets, post-game
2 Comments:
Post a Comment
<< Home