Game #17: Blue Jackets vs. Avalanche
Friday, November 17, 2006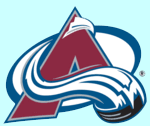 Columbus Blue Jackets
(5-10-1)
Dear Hockey Gods,





I don't like what you gave me for my birthday yesterday. You made sure Chicago, Phoenix,

and

Nashville all got points yesterday, even though two of those teams (CHI/

PHX

) were facing each other? Can I return this gift for a refund? Please?




P.S. The Philadelphia

Flyer

gift card you attached to said present was also very distasteful.

So, yeah. The Blue Jackets now sit 15

th

in the Western Conference after
last night's SO win
by the lowly Coyotes, and even further behind the

Blackhawks

in the division after their loss still potted them a point. To add insult to injury, the Philadelphia

Flyers

then somehow stormed back from 2 goals down in the 3rd period against the Kings for a
4-3 regulation win
, dropping the

CBJ

to
30

th

in the league
.
But, hey. At least Rick Nash is now scoring, right? Let's hope he is able to score a little more when the
Avalanche come to Nationwide Arena
. I'd originally been planning to go to this game, but a run-in with overdue cable fees has sidelined me at home for the rest of the day and squashed my birthday treat. Man, when it rains it really does pour, doesn't it?
The Avalanche aren't exactly playing any better than the Jackets are so far this month, going 2-5, including the 5-3 backhanding they gave the

CBJ

at the start of the month. They're currently in the throes of a 4-game losing streak, which honestly scares me a little, since teams like the Avalanche -- even during a harder season like this -- don't usually go in to losing stretches like this that much longer before they stomp on an unsuspecting team (see: Blue Jackets).
This will be Gary Agnew's second game as interim head coach, and from the looks of it, he has at least a week or two before a new coach is ushered in. The Columbus Dispatch is reporting that Kenny Hitchcock will be interviewed
next week
, meaning Agnew has at least two more games after this one (both against Nashville) to make a name for himself. Or at the very least get the Blue Jackets back on track. Seriously, if he can just eke out a 1-1-2 record, then at least they'll be making
some
headway despite the rather cumbersome search for a new, more permanent head coach. It's pretty bad when you're asking for a record like that on a 4-games-in-6-nights schedule in the middle of November.
If Agnew can show people that Wednesday's offensive output was not just emotional backlash and fervor from the Gallant firing and help the team pot a good few goals two games in a row, I'll start backing him up for staying with the organization. As it stands, you never know whether or not a new coach will want to bring in their own team or not, so even if the writing is already on the wall for Agnew's chances as a more permanent head coach, he still has to show some coaching prowess to impress whoever comes in to take the main job.
The good guys
End of the Bench
The Jacket Times
The not-so-good-guys
Jerseys and Hockey Love
The Post-Pessimist Association
Labels: Avalanche, Blue Jackets, pre-game
3 Comments:
Post a Comment
<< Home