Hitch gets hitched by the Blue Jackets; honeymoon ends Friday.
Wednesday, November 22, 2006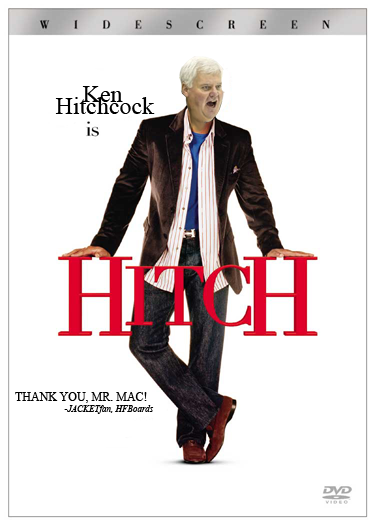 So here we are, folks.
The Blue Jackets have a new coach
, and all is right in the world! Welcome to the bottom floor, Kenny; hopefully you know which buttons to press in the elevator of hockey to get this team moving upwards.
Things are still very fresh, so just two points of interest that stick out to me, then I'm off to have some dinner while watching Ice Breaker:
1) A three-year contract? Wow. I'm actually a little surprised at the length.
2) Hitchcock will officially join the team for a Thanksgiving practice on Thursday, and his first game with the Blue Jackets? ... why, it's against the Philadelphia Flyers, in Philly! Talk about your comedic yet tragic twists. There doesn't seem to be a lick of animosity known of between Hitch and his now former team, whom he'd been working for as a scout after his firing last month, but that doesn't mean he might not want to make a statement. Question is if he can light a fire under the CBJ's collective posterior with just two days to prepare.
Labels: Blue Jackets, coaches
0 Comments:
Post a Comment
<< Home