Game #22: Blue Jackets vs. Wild
Saturday, November 25, 2006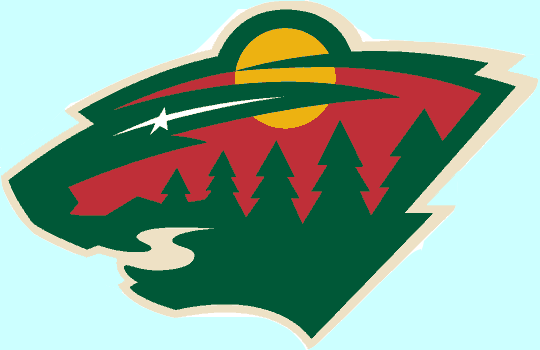 Columbus Blue Jackets

(5-14-2)
Minnesota Wild

(13-8-1)
Uh oh! I vanished again for another few days, didn't I? Forgive me, the few readers who check in here every day or other day, but even though I didn't go anywhere for Thanksgiving this year, I just didn't have the time or the energy to come around the blog and get the ball rolling with any new entries. I've been juggling a wide variety of things from my usual class assignments to Christmas shopping, as well as getting back in to an exercise routine after taking a near month hiatus from anything exercise-heavy.
But enough about me. The Blue Jackets have been extremely busy since Kenny Hitchcock was hired on Wednesday, losing in OT to the St. Louis Blues
(
nice parting gift before Agnew took over his role as assistant coach again, huh?
)
, having a Thanksgiving morning practice to get to know the players and run through a few things, and then a
very
spirited effort against the Philadelphia Flyers on Friday, which ultimately ended in a painful loss.
The Columbus Dispatch ate up that loss to Philly, though; both

Bob Hunter

and

Aaron Portzline

speak of how even though the team didn't come away with two points
(
or even one point
)
, the Jackets looked like a team that was trying, and how the whole team seemed to have an extra bounce in their step, so to speak. And I mean
trying
. Throughout the game the team outshot, outhit, and out-[insert several things here] the Flyers. But it just wasn't enough. One key thing that stood out to me was the power play, which still looked as lost as ever at some points, and just plain unlucky with bounces at other times. Adam Foote had me ready to tear out my hair at the numerous opportunities during the PP in which he would have been better off just shooting the puck.
Hunter and Portzline are on the mark, and I can say that with certainty a day later, having let my emotions run their course from the game. The Blue Jackets were a team last night that despite fatal errors leading to a loss, worked much more cohesively than they have practically all season so far.
The big question is whether or not this was energy from trying to please a new coach, or something more. Remember the first game of Gary Agnew's interim coach tenure, where the Jackets went blow for blow with the Nashville Predators before losing a heart breaker in the third period, 5-4. After that game, they futily flailed and were crushed by the Preds twice, and the Avalanche once in the next games.
Which is why tonight's game against the Northwest Division leading Minnesota Wild is so important. We need to see if last night was just a fluke. We also need to see how this team responds to now having Hitch behind the bench and running practices for three whole days now, and whether or not any tangible changes will reveal themselves.
The one thing the Jackets have going for them right now is that the Wild are coming in looking sort of dazed, just by the look of their recent record. The team is 3-6-1 in their past 10 games, and a shaky 2-5-0 on the road during the month of November so far. This is as good a time as any to take advantage of a team that is most likely going to be going to the playoffs, but is currently looking a little worn down.
I'm going to be at tonight's game, by the way; I am very eager to see Hitch coach his first game here at Nationwide, and it'd be a shame if I missed it. Win or lose, I want to see in person how he coaches and what he'll do tonight.
Labels: Blue Jackets, Blues, coaches, Flyers, pre-game, Wild
4 Comments:
Post a Comment
<< Home